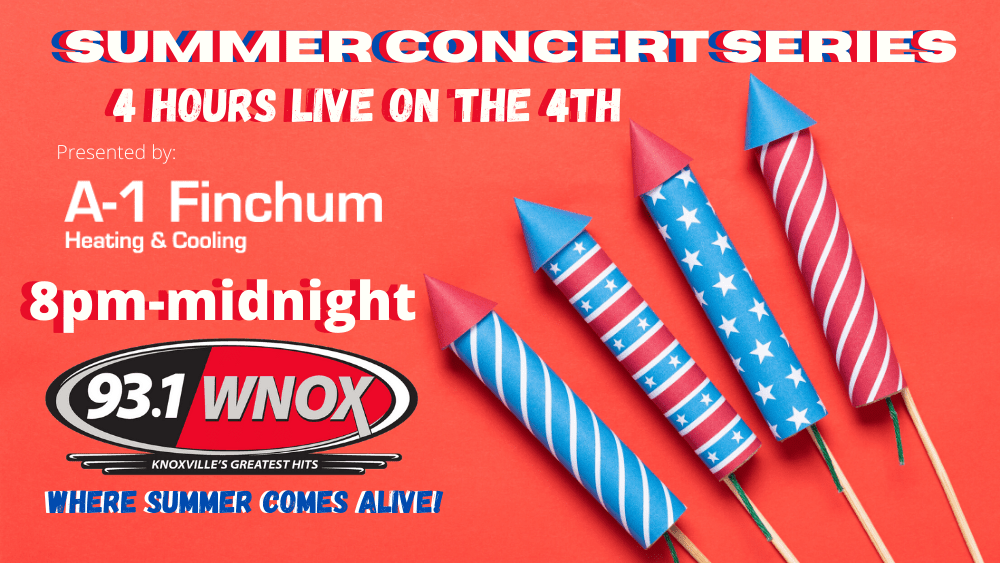 So many concerts were canceled this Summer due to COVID-19, so we're featuring a Live Summer Concert Series on air!
Saturday nights starting at 8, we bring you a 'live' concert experience on the radio now thru August 29th, all presented by our friends at A-1 Finchum Heating & Cooling! 
Join us as Summer Comes Alive on the home for Knoxville's Greatest Hits and shortest breaks, 93.1 WNOX!
Scheduled to 'appear' in the Summer Concert Series 
July 4th SPECIAL 4th of July Programming 8pm-Midnight
July 11 – Duran Duran, Prince, Heart & Cheap Trick
July 18 – Lynyrd Skynyrd, Allman Brothers & .38 Special
August 1 – Listener Voted Favorite Concert Show
August 6 – Kiss, Motley Crue & Bad Company
August 15 – Rolling Stones, The Who, Beatles & Eric Clapton
August 22 – Def Leppard & ZZ Top
August 29 – Eagles, Tom Petty, Bruce Springsteen & Elton John